*the giveaway is now closed*
Well, today is truly a special day in our house. Today is my beautiful Caitlyn's 1st Birthday! That's right…she's now one! She's standing up on her own for little bits at a time (looking totally adorable trying to gain her balance). She loves music and loves to dance. She can wave hello and goodbye (but I'm working on getting her to blow kisses) and her most consistent words are "kitty cat" and "chester" (one of her toys). She is our miracle and her 1st birthday marks a very special occasion for us!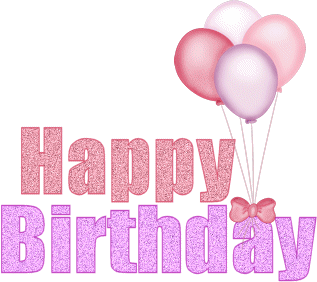 So in honor of that, I'm having a giveaway. And I hope you are as excited about it as I am! I am giving away a fat quarter bundle of Kona solids!! I have two choices for you to pick from. I was just going to go with the pink because of the whole little girl theme, but I decided that not everyone might be all that into pink…so there is a red option as well. So, you can win either…
The Pretty in Pink Kona Fat Quarter Bundle:
yum!
Or, if you prefer, The Hot Spice Kona Fat Quarter Bundle:
It's saucy!
Each delicious bundle contains 21 fat quarters of coordinating solids! They are so pretty you won't want to take them apart! LOL.
So how do you win?
1. Leave a comment telling me your favorite way to celebrate a birthday! Your's or a child's. I need ideas! LOL.
2. Become a follower or state that you are a follower of my blog.
3. Blog, Tweet, or Facebook about this giveaway and leave a comment letting me know. Heck, you can have a separate entry for each! That's 3 possible entries right there!
4. If you have done all of that, you can have a separate entry by wishing my baby a Happy Birthday. Be creative!
Please be sure that there is a way to contact you! Email is preferable. Any contestants without contact information will be automatically disqualified. (I've got to be able to tell you that you won this fabulous item!) Also, please say which bundle you would prefer!
One last picture to entice you…!
Although her birthday is today, I'm going to keep the giveaway open until the end of Monday as things often slow down over the weekend. Good luck!