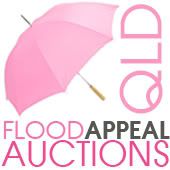 * the auction has ended! thanks to all who bid!!*
This is an auction for the flood victims in Australia. Please see this previous post for more information on that.
Please place all bids in the comment section of this post. Bidding will start at $25, but it had better go up! 😉 I normally sell this type of quilt for $150. Be as generous as possible and share the information with friends. The bidding will be open until January 24th, after which I will contact the winner and you will pay the relief fund directly. All international bidders are welcome. I will pay for the shipping of the quilt to you wherever you are.
Here is the quilt you are bidding on:
This a beautiful heirloom quilt perfect for any parents-to-be and their new baby. High quality cotton fabrics are used along with a cotton batting. The colorful green and blue stripes in this quilt are perfect for a little boy. (fabric lovers will notice the green ribbon Katie Jump Rope fabric immediately!)
The quilt has a pleasing repetitive straight line pattern quilted throughout. A soft home decor fabric with white stars on light blue is on the reverse side of the quilt.
The playful scrappy binding is meticulously hand-sewn in place for a flawless finish.
Fabrics are prewashed for minimum shrinkage. Wash and Dry.
The quilt is approximately 45″ x 60″.
Please join in and help create some peace among lives that have for the moment been destroyed.
Check out my second quilt auction here